To travel is to eat. Jamaica has a rich melting pot of people, reflected in the island's motto 'Out of Many, One People.' You can bet that this ethnic diversity is reflected in Jamaica's cuisine too. The best way to experience the island is by eating your way around it, and tasting all the exotic fruits, dishes and liquors. Today, let's take a look at ten unique food experiences you can only have in Jamaica. How many have you had?
The Joy Spence Appleton Rum Estate Experience is a two hour cane-to-cup tour set in the delightful Nassau Valley of the Saint Elizabeth parish. One of Jamaica's most distinguished rums, Appleton is one of the few distilleries in the world to claim a terroir, that is, making a rum 100% produced in the perfect trio of unique weather, soil and topography which imparts a unique quality. After watching a brief documentary and learning of the estate's history, you'll get loads of samples along the way from the raw materials of sugarcane and molasses, to the finished product of aged rum, an all-you-can-drink rum punch and a complimentary Stormy Valley cocktail. Read about my experience here.
Our other rum tours are just as enlightening and entertaining. If you have a longer time in Jamaica, check out:
2. Savour Jamaican patties.
Traditionally filled with beef, but now sporting other delicious fillings of curried chicken, fish, callaloo, shrimp, soy, and even now lobster and curried goat, patties are Jamaica's most convenient fast food for under US$1.50. These can be found nearly everywhere, given our three major patty chains of Tastee's, Juici and Mother's. I refuse to start any controversy by sharing which chain has the best. What I'm sure we can all agree on, however, is that the Devon House Bakery in Kingston has the most gourmet patty available. As expected, their patties are a bit pricier but worth the occasional indulge.
3. Enjoy Jamaican jerk!
Don't tell people you came to Jamaica if you didn't try something jerked– jerk chicken, jerk pork, jerk fish and if you visit the right place, maybe even something vegan can be jerked for you. We're quite inclusive people. Jerk is both a style of cooking over open wood fire, as well as the name of the delectable SPICY hot sauce containing pimento (allspice) and Scotch bonnet peppers applied to the meat. Jerk can be enjoyed as street-food from pan chicken vendors cooking in a re-purposed drum and served with hard-dough bread, or enjoyed at many local restaurants island-wide. You can tell it's authentic if you see local faces among the diners. Jamaicans hate bad jerk–or worse, a knock-off.
4. Eat what we grow: exotic tropical fruits.
Visiting the tropics means you'll see fruits you'll likely never have seen up north (or south) in the temperate climes. While these fruits aren't uniquely Jamaican as many were imported here from other tropical countries, that doesn't mean you should pass up the chance to enjoy them. When in Jamaica… you get my drift. Pictured above are sweetsops, naseberries, Otaheite apples and a single custard apple, but there are also soursops, coolie plums, June plums, guineps, starapples, rose apples, tamarind, starfruits (jumbelin), jackfruit and guavas. Even the mango varieties are different. So yes, go to the markets and ask for these fruits by name. I personally recommend the East Indian mango and guineps for starters (but keep the guineps from small children please!)
5. Delight your senses with a bean-to-cup tour of Jamaican Blue Mountain coffee.
Drinking Blue Mountain coffee straight from the source is a whole experience. The air is cool, the views from the Blue Mountain range breathtaking and the aroma of the freshly roasted beans heavenly. I feel privileged to come from an island with some of the world's best coffee– flavourful, mildly sweet and not bitter. I highly recommend taking a farm tour to see all that goes into making a single cup, offered by several farms. After seeing the precarious hillsides and conditions which impart the signature flavour, you'll also better understand the steep prices and limited stock. Downside: you'll always remember what you're missing when you drink anything else, or worse, instant, but that's a small price to pay. Read about my Lime Tree Farm tour here.
Bonus: If you're ever in Kingston during the first weekend of March, your taste-buds will looove the annual Blue Mountain Coffee Festival held at Newcastle (sleep off the caffeine buzz after).
6. Don't miss out on the National Dish.
Ackee and saltfish is the national dish of Jamaica, a match made in heaven between our national fruit, the ackee which was imported from West Africa in the 1700s, and cured codfish, known as saltfish locally. People often compare ackee and saltfish to scrambled eggs in taste and consistency, but I beg to differ having had them both. In fact I think that is rather an insult to ackee and saltfish. Ackee on its own is the national fruit of Jamaica, but it's not listed as a fruit but rather as fats and oils under the United States Food and Drug Administration. In fact, it's not your average "fruit" either in that the unopened fruit is poisonous due to the toxin hypoglycin A and known to cause the now-uncommon "Jamaican vomiting sickness", but fret not. Not a single Jamaican grows up without learning how to tell when the fruit is safe to eat so you're in good hands.
7. Pop a bottle of Red Stripe, the nation's lager.
Marketed as Jamaican pride in a bottle, Red Stripe is a smooth golden lager beer with a mild butterscotch flavour. Red Stripe is 4.7% alcohol by volume and is best served cold as the perfect accompaniment to jerk chicken, beach days and basically most sources of merriment. That being said, I'm personally not a fan of the "real deal" and never became a Red Stripe fan until the sorrel flavour came out a few years ago. It's the world's first naturally flavoured full strength sorrel beer. Sorrel drink is a spicy Jamaican favourite drunk traditionally at Christmastime but is available all year round, and while it doesn't get its own spotlight on this list, consider it a lovely bonus to try.
8. Relish Jamaican seafood with its popular accompaniments.
I've yet to find a restaurant where your seafood comes in under one hour, unless you called and pre-ordered before arriving. However, the adage "good things come to those who wait" will have new meaning after you try steamed fish with okra, curried lobster, crab, shrimp or my personal favourite: the escoveitch fish. You've got to pair these main course meats with festivals (slightly sweet fried dough), bammies (cassavacakes, available steamed or fried), breadfruit or fried plantains. And just a heads-up for the non-Caribbean people reading this: yes, we serve whole fish at the table, head to tail. Sorry, no fillet version available.
9. Coconut water is great– but have you tried our coconut desserts?
I get it. It's an island. Everyone rants and raves about drinking coconut water straight from the coconut, but you can do that anywhere in the tropics. There are so many other ways to enjoy coconuts in Jamaica, yes, in dessert form. This includes sweets such as the gizzada, grater cake, coconut drops and Busta candies.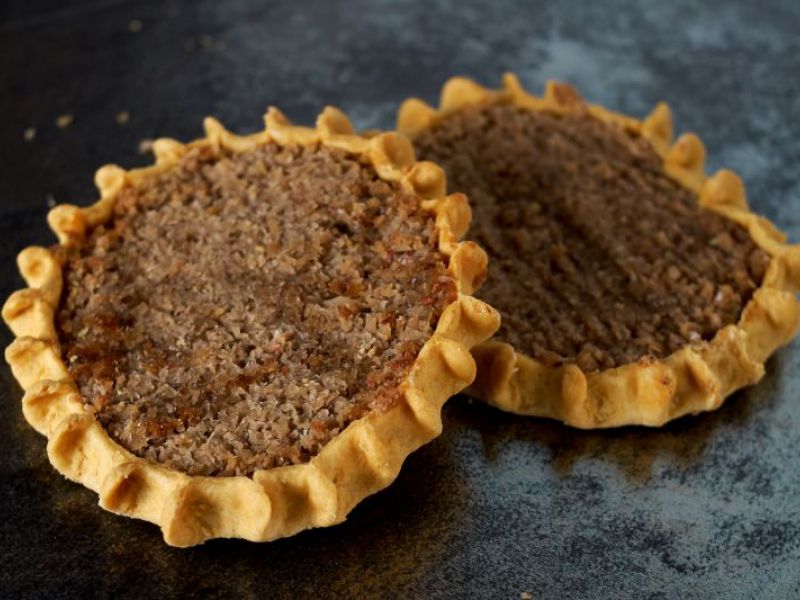 All but the gizzada have ginger added for an extra delicious kick. You can even enjoy coconut flavoured ice cream too, which brings me to last but not least:
10. Enjoy the 4th best ice-cream in the world.
Formerly the home of Jamaica's first coloured millionaire, Devon House is a well-preserved national heritage site today open to tours and its former stables, kitchen and other buildings now host some of Jamaica's finest restaurants, confectionaries and souvenir shops. Perhaps the most noteworthy spot, even more popular than the bakery pictured earlier in this article is the Devon House I Scream Shoppe. Ranked as National Geographic's fourth best place in the world to eat ice cream in 2011, Devon House serves up delicious international favourites such as vanilla and chocolate alongside tropical tantalizing ones– mango, soursop, pineapple, coconut, guava and the Christmastime seasonal favourite of sorrel. Combining the mansion tour with a scoop of ice cream is possible with the Sweet Escapes tour. Read my experience here.
Well there you have it folks! I've been having quite a bit of fun putting these lists together but I'll get back to writing about new places in a bit. I just need to visit them first, ha! I'm gearing up for finals in a few weeks so my head is (or should be) mostly in the books, but to keep my blog fresh and channel my creative outlet, I'm completing posts that were in various stages of evolution for the longest while. I hope you're having fun with reading them too. What Jamaican foods do you love which didn't make my top 10? Or if you've never had Jamaican food, which of these are you dying to try? Tell me in the comments. ⬇️ I look forward to reading and I reply to each and every one. ❤ ❤ ❤
'Til next time,✌.
---
Find Elle on Facebook, Pinterest, Instagram and now on YouTube.