As a New Year approaches, I wonder how many Jamaicans and regular visitors to Jamaica know about this 365 days of Jamaica list. Published by jamaicans.com four years ago, this list gives you one new activity to do in Jamaica for every day of the year.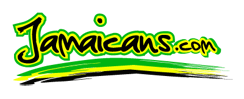 Several are duplicates which is unfortunate because there are that many activities to do in Jamaica. Some would require months or even years of saving to make them possible and as a Jamaican, some are hilarious such as have Christmas dinner with a Jamaican family (the audience was perhaps intended to be foreign). Also, some of the places or activities listed are no longer available. That being said, I discovered this list about two years ago and it has become a master bucket list for me. Thus, for 2020 I gave publishing my own bucket lists a rest and instead published this list I'm most fond of. It has been reworded for clarity and duplicates plus activities no longer available have been removed, making this count less than 365 activities. At the time of publishing this piece, I've only completed 26% (86) of its activities. Let's see where 2020 takes me.
Where to Visit
Take a Ride Down Holland Bamboo Avenue
Visit the Birthplace of Poet Claude McKay
See the Restored Persian Water Wheel in Falmouth
See the Royal Accommodations at DeMontevin Lodge
Retreat into the Grand Ridge View and Bamboo Grove Campsites
Visit the Bay View Spa
Whistle Up Some Relaxation at Whistling Bird
Travel Through History at the Outameni Experience
Feed Hummingbirds at Rockland Bird Sanctuary
Have a Seafood Feast at Hellshire Beach
Visit the Village of St. George
Get Relaxed at Shan Shy Fishing Beach
Head Over to the Hanover Museum
See the World War II Refuge: Gibraltar Camp
Visit the Bank of Jamaica's Money Museum
Encounter Ghosts at the Edinburgh Castle
Trace the Steps of Pirates Mary Read and Anne Bonny
Visit Ward Theatre, an Icon of Jamaican Culture
See What's Left of the Bog Walk Tube
Learn More about Marcus Garvey with a Visit to Liberty Hall
Go to Stony Gut
Stop at Our Lady of Perpetual Help
Learn More: Marcus Garvey Reading Room
Visit 32 Market Street in St. Ann's Bay
Party at Skyline Drive
Enjoy the Street Art on Fleet Street
See the Sites in Salem, Westmoreland
Family Fun at Fort Clarence Beach
Seaford Town: A Post-Slavery European Creation
Pay Your Respects to Nanny of the Windward Maroons
Play at Plumb Point Lighthouse
Make a Trip to Maidstone
Follow the Steps of Colonials on the Flat Bridge
Bridge the Gap: Spanish Town's Historic Cast Iron Bridge
Take Part in the Taino Heritage Camp
Visit the Portland Bight Protected Area
Check Out Colbeck Castle
See Some History at Old Harbor Bay
Pay Your Respects at the Rio Nuevo Battle Site
Take a Stroll through Cinchona Botanical Garden
Take a Tour of Mico College
Retreat to the Swift River
Visit the Goat Islands
Learn Something at the University of the West Indies Mona Campus
Take A Tour of Independence Park
See an Artifact of the Sugar Era: Drax Hall Waterwheel
Jamaica's Industrial Past: The Kenilworth Ruins
Get Educated on a Visit to Jamaica College
Make It Legal: Visit Savanna-la-mar Court House
Sail Over to Pedro Bank
All In for the Alhambra Inn and Restaurant
Honor Jamaica's Heritage at the Greenvale Railway Station
Enjoy an Eco-Tour at Highland Estate
"Heal Thyself" at Doctor's Cave Bathing Club
Discover the Great House at Annandale Estate
Check Out the Crossroads of Jamaica at Half-Way Tree
Not so Gruesome Bloody Bay
Check Out the Geddes Estate
See the Training Ground of the Jamaican Defense Force
Don't Miss William Grant Park in Kingston
Wade in the Waters at Walter Fletcher Beach
Travel to Trident Castle
Make a Trek through Abeokuta Paradise Nature Park
Bamboo River Rafting on the Martha Brae River
See Pictographs at Mountain River Cave
Get to Know Konoko Falls
Enjoy the 14 Cascading Waters of Turtle River Falls
See the Secrets of Scatter Falls
Good Hope Estate Park for Thrill Seekers
Jamaica Dunn's River Falls: Cruise Tours with Snorkeling
Hike in to Nanny Falls and Its Legendary Healing Waters
Swim, Play, and Eat at Cosmo's in Negril
Soak It Up at Bubbling Spring Mineral Bath
Follow the Maroon Trail "Cunha Cunha Pass"
Make a Splash at Makka Beach
Travel to Tapioca Village for Some Real Relaxation
Do Some "Wastin' Away" in Margaritaville
Enjoy Falmouth by Trolley
Get Inspired at Port Antonio's Carriacou Gallery
Go birdwatching.
Cave Exploration in Trelawny
Outback Adventure at Prospect Plantation
Cabarita River, Westmoreland Parish, Jamaica
Visit Hanover's Animal Farm & Nature Reserve
The Legend (and Reality) of Folly Ruins
Ahhh…Ras Natango Gallery and Garden
Speed at Kool Runnings Water Park
Check Out the Windsor Caves
See the Heart of Sugar-Producing Jamaica at Petersfield
Bamboo Rafting on the Rio Grande River
Ride Through St. Ann in Style: Chukka Cove
Mammee Bay Beach
Have a Luminous Experience at Glistening Waters
Visit Navy Island in Port Antonio
Silver Sands Beach
Go Wild at Mayfield Falls
Treasure Beach
Rick's Cafe in Negril
Visit the Lighthouse in Negril
The Dome at Jackies on the Reef
Enjoy Nature at Zimbali in Westmoreland
Paintball Fun at Paintball Jamaica
Boat In to Lime Cay
Don't Miss Dub Club: The Best Party in Kingston
A Learning Experience: The Institute of Jamaica
Savor the Aroma: Mavis Bank Coffee Factory
Pal around the Royal Palms Nature Reserve
See the Guns of Fort Haldane
Hats Off to the Heroes: National Heroes Park
Find Your Thrill at Strawberry Hill
Hike Up Heron Hill
Revitalize at the Blue Hole Mineral Spring
Tune Up Your Soul at the Trenchtown Reading Center
Cruise the Cockpit Country
Muy Bueno! The Rio Bueno Seaside Village
Enjoy a Piece of Paradise (Abeokuta Paradise Nature Park)
Wander the Island Wild through Fern Gully
Wile Away the Time at Water Square
Repent Like a Pirate in St. Peter's Church
See the Bubbling Springs at Firewater Pond
Explore the Lighthouse at Morant Point
Make a Visit to Mandeville
Appreciate Art at the National Gallery of Jamaica
Stop and Smell the Flowers: Cranbrook Flower Forest
Spend the Day in Harmony at Harmony Hall.
Pay Your Respects to William Knibb
Experience Falmouth's Heritage
Get Bullish about Bull Bay's Bobo Camp
Don't Miss Alligator Pond
Take a Tour of Malvern
Visit River Bumpkin Farm
Go Underground at Cave Valley
Visit Firefly House, Home of Noel Coward
Check Out Lacovia
Visit the New Burwood Beach
Winnifred Beach
Turtle Beach
Mallards Beach
Steer Town Beach
Time Travel at Bellefield Great House & Gardens
Take a Drive from Treasure Beach to Black River
Cornwall Beach
65/174
Where to Stay
Make a Move to Mangos Jamaica
Enjoy a Stay at Melia Braco Village Jamaica
Give In to Hedonism II
Get Away From It All: Sunset at the Palms
Have a Holiday in Paradise at Jewel Paradise Cove
Drive Like a Reggae Legend at Geejam
Everything Eco at Zion Country Eco Beach Cabins
Live the Lushness at Strawberry Fields Together
Make a Splash at Jewel Lagoon Water Park
Escape to the Rustic Bloomfield Guest House and Banquet Hall
Avoid The Crowded Resorts With A Stay At The Blue House
Take the Family to Half Moon Resort
An All-Inclusive Sun Spot: Sunscape Cove
Spend a Family Day at Franklyn D Resort and Spa
Stay in Your Own Private Caribbean Cove at Tensing Pen Resort
Enjoy an All-Inclusive Stay at the Jewel of Runaway Bay Resort
Check In to Hand-Crafted Hermosa Cove
Sleep on the Cliffs of Negril
Enjoy the View from the Laughing Treehouse
Rustic and Luxurious Living at Great Huts
Life Is Better in a Beach Hut
Stay on the Cliffs at the Rockhouse Hotel
Samsara Resort: Small and Quiet with Ocean Views
Sleep in a treehouse in the Rainforest at Kanopi House
Take Your Sweetheart to Couples Tower Isle
0/25
What to Do
Horseback Ride from Ocho Rios or Runaway Bay
Take an ATV Ride from Negril to Sandy Bay
Participate in a Community Walk-About
Hike through Rasta Country
Spend a Saturday at the Races
Tube the Good River
Board the River
Take a Trip in a Glass-Bottom Boat
Don't Miss the Mento
Slip on the Snorkel in Negril
Splurge on a Spa Treatment at Fern Tree Spa
Watch a Game of Cricket at Sabina Park
Shop at the Gallery of West Indian Art
Visit Half Way Tree to Watch a Sporting Event
Get Some Exercise with a View
Take a Tour of a Bauxite Mine
Have a Birding Adventure in Mandeville at Marshall's Pen
Birdwatching at Orange River Ranch
Consider a Catamaran Cruise
Experience the Thrill of Deep Sea Sport Fishing
Do Some Shopping at the Craft Market
Ride High with Kiteboarding
Downhill Bike Tour in the Blue Mountains
Don't Leave Jamaica without souvenirs
Play a Few Holes at the Manchester Country Club
Jamaica Whitewater Expedition
Play a Game of Ludo
Play Dominoes with Jamaicans
Take a Ride on the Zion Bus Line
Sample the Surfing at Jamnesia
Go on an Adventure with South Coast Off-Road Safari
Get Down to the Roots at Inna De Yard
Volunteer Your Time and Help a Community
Go Coasting: Chukka Ocean Safari
Horses and History on the Heritage Beach Horse Ride
Go for the Big Ones: Deep Sea Fishing
Take to the Air with Parasailing
Take to the Air with Parasailing
Tour Prospect Plantation: by Jitney and Camel
All Aboard for an ATV Adventure
Meet CHAMPS in Kingston
Check the Vibe at a Rastafari Village
Clear Your Head at Mystic Mountain
Spend a Saturday at the Brownstown Market
Visit a Jamaican EDM Festival
Get Rid of Your Blues with Jazz and Martinis
Go Rafting on the White River
Play Golf on the Rose Hall Estate
Dance the Night Away
Feel the Music at Rebel Salute
Go Fishing
10/53
Food & Drink
Have a Bite at Lillian's Restaurant
Celebrate Bussu in Swift River
Have Lobster at Cynthia's
Sip Some Sorrel: Jamaica's Traditional Christmas Beverage
Have a Slice of Jamaican Christmas Cake
Get Some Jerk
Live It Up at the Houseboat Grill
Stop For Fresh Fruit at the Sun Valley Plantation
Take Some Recreation at Redbones Blues Café
Give In to Your Tastebuds with the Seafood Market in St. James
Take Your Taste Buds on a History Tour through Falmouth & St. Ann
Dine on Lobsters at Booby Cay Island
The Zimbali Retreat's Five-Course Farm-to-Table Meal
Go for the Crayfish at Soldier Camp
Celebrate Italian-Jamaican Fusion Cuisine
Join in the Jamaican Food and Drink Festival
Expand Your Dining Horizons with Jamaican Chinese Food
Savor Soursop Juice
Beverages at the Bar: Bamboo Blu in Mammee Bay
Relax at Ribbiz Ultra Lounge
The Best Thing on the Island: Fresh Fruit
Glory Be to the Gizzada
The Pleasure of Plantains
Grab a Plate of Rice and Peas, Please
Enjoy Belinda's on the Rio Grande
Enjoy the Bounty of the Caribbean Sea with Escovitche
Try Jamaica's Tasty Alternative to Spinach
Jumping for Joy over the Jamaican Patty
Required for Visitors: Partake of Jamaica's National Dish
Find the Flavors of Jamaica in Great House Style
Have Brunch at the Boon Hall Oasis
Just Stop By Just Natural in Negril
Try the Fancy Seafood Bar and Grill in Ocho Rios
Try Some Jamaican Street Food
Start Your Day the Jamaican Way with a local breakfast
Get Your Fast Food Here (patties, Island Grill etc.)
Enjoy a Surfer's Paradise at Longboarder's Bar & Grill
Experience the Seahorse Grill
Do the Crop-to-Table Tour at Stush in the Bush Organic Farm
Have Drinks at the Montego Bay Yacht Club
The Ultimate Spicy Food Challenge: Peppered Shrimp
Enjoy a Meal In Little Ochi
Dives and Deals: Jerk Chicken at Three Dives Jerk Center
The Real Deal: Conch Chowder at Dor's Fish Pot
Jerk at the Pushcart Restaurant and Rum Bar
Love Your Lunch: Eat at Ibo Spice
Coronation Market: The Stomach of Jamaica
Rockhouse Restaurant
Something Good: The Historic Sugar Mill Restaurant
The Taste of Tradition at Scotchies in Montego Bay
Seafood and Sunsets on Pier 1
Get the "Run Down" and Try Some Run Down
X Marks the Spot: Xtabi at West End
Eat Bun and Cheese: An Easter Tradition
Dine at Sharkies
Sky Beach Bar and Seafood Grill
Savor a Chocolate Feast at Mount Pleasant Farm
The Pudding Man: Eat a Perfect Jamaican Sweet Potato Pudding
Have Dinner in a Cave
Enjoy Fine Dining at Jamaica Inn
25/64
Seasonal Experiences
Celebrate Bob Marley's Birthday in February
Spend the Second Sunday in July at the Seafood Carnival

Spend Christmas Day with a Jamaican Family

Visit the Christmas Eve Grand Market

Attend a Christmas Concert

Munchies at the Montego Bay Jerk Festival

Savor the Joy of Jerk at the Portland Jerk Festival

Get Edgy: Kingston's Edge Urban Art Festival

Listen to Stories at the Calabash Literary Festival
Taste the Legacy of India at the Westmoreland Curry Festival
Celebrate Carnival in Jamaica
Accompong Maroon Festival
Experience A Jamaican New Year's Day
3/13
---
December 2022 Update: 103/329=31%
Wrap Up
As mentioned in the introduction, this list is not my original work; it is taken from jamaicans.com but has been edited for clarity, practicality and currency. It's a list I've been fond of for several years and I hope you were already aware it existed. Regardless, I trust you'll find this format easier to follow. Best wishes for this holiday season and look out for my 2019 recap in two days. Thanks for your support this year. ❤ ✌🏽
---
Until the next post, keep up with Elle on Facebook, Instagram and Pinterest.