I hail from Jamaica's capital city of Kingston, born unda di clock as we say– a colloquial expression which means one was born not too far from this Victorian-style 33-foot tall clocktower built in 1913! This clock marks the very centre of the parish capital, a crossroad between four major streets in Half-Way-Tree which was once the location of a large cotton tree and how the town got its name.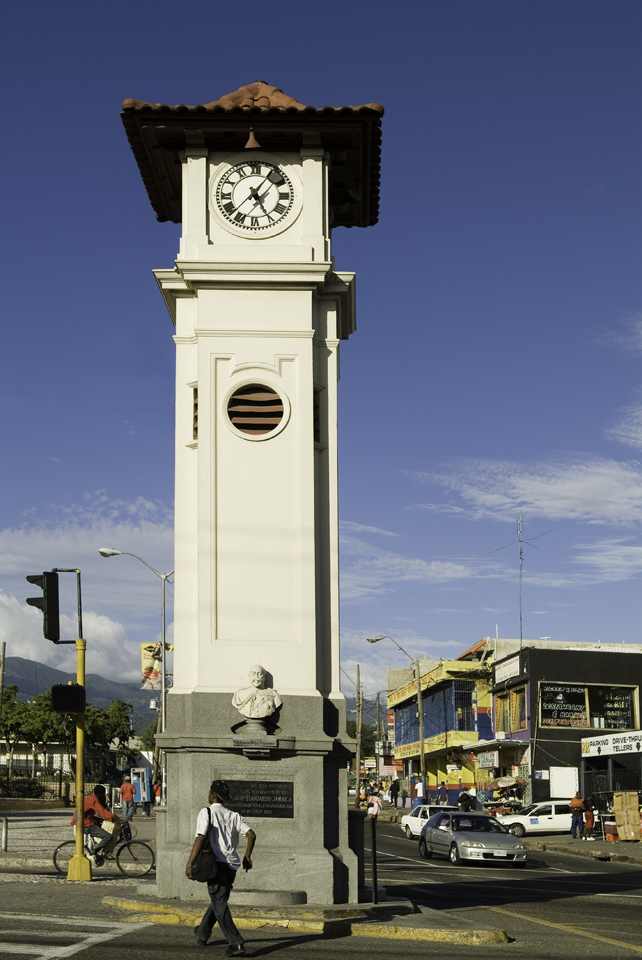 Kingston and St. Andrew are largely urban parishes– the centre of business and commerce for the whole island, home to the nation's top universities and schools, a lit music, food and art scene, nightlife and inevitably the traffic and noise which comes with city life– and pollution too. However, i firmly believe St. Andrew is an unappreciated belle. Bordering the Liguanea plain on which the city of Kingston was built lies the majestic Blue Mountains. Here are 19 times I was awestruck by the beauty of my own parish!
There you have it, the beauty of my parish summed up in nineteen pictures, my second post in the "Through Photos" series. Catch the previous one here.
'Til next time, ✌🏽.
---
Follow Elle on Facebook, Pinterest and Instagram.